Purposes of the fluid mechanics
We assist you to:
Ensure the aerodynamic performances of a ground or air vehicle
Calculate the heating or cooling of a component or a system under a heating or radiation flow
Calculate the pressure drop inside a circuit
Simulate a particle transport
Cooling computation
Temperature reached by water-cooled power electronic components. Simulation allows to validate the proper thermal strength of the components and the pressure drops through the system before the prototype stage.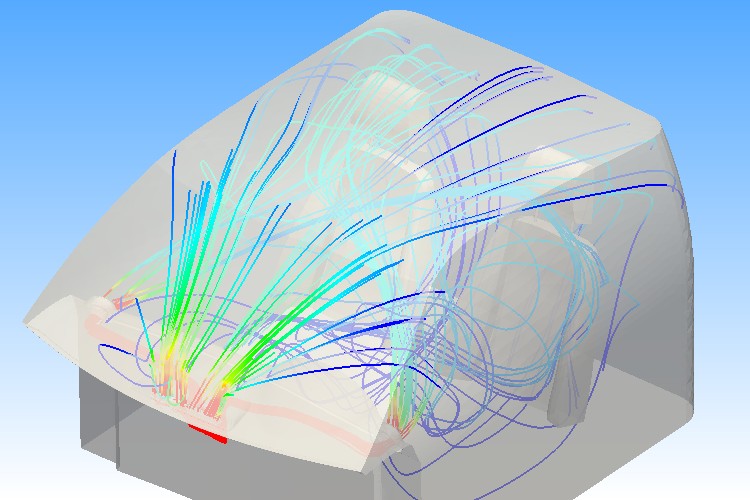 Flow study
Study performed for the Ligier Group: distribution of heated air on the windshield and inside the passenger compartment of a car. Validation of the proper defogging and passenger comfort.
Flow study
Propagation of uncertainties of wind weather through a CFD model of a simplified car. Study of the sensibility of the downforce on the rear wheels.

Custom-made
Definition of the need: norms, load situations, etc.

Follow-up
Regular progress meeting, Desktop sharing, etc.

Business fields
Aeronautical, automobile, defence, nuclear, manufacturing

Software tools
ANSYS, LS-Dyna, ABAQUS, NX NASTRAN, CATIA, SolidWorks
You have a project ?
Please contact us for all requests concerning your various projects. The Phimeca team will analyse your needs and come back to you with the necessary support.