Validate your designs
Because they provide you with valuable information to determine the configuration of your developments in the real world, mechanical tests and trials are a critical part of your designs.
Assist you to succeed in your trials
Poorly or wrongly calibrated, your tests and trials can become too long, too expensive, not informative, not reliable enough… We can guide you in your mechanical vibration testing processes.
Simulate for better testing!
You need to speed up your developments, limit the cost of your tests, get it right the first time, ensure the quality and conformity of your tests, improve the functionalities of your products, rely on reliable and predictive calculation models…?
In your R&D job in industry, you want to design and optimize your mechanical test campaigns: no overconsumption but the right quality needed for your innovations! Through our approach combining the interactions between simulation and testing, we can help you to simulate for better or less testing!

What is our approach on the specification of your mechanical tests and their monitoring?
Our test methodology includes the whole loop: calculation – testing – model recalibration.
We retrieve CADs from our customers, carry out simulations, and then analyze the calculation results.
We then calibrate and design your tests with the right sizing, the right sensors, and the right tools (which can also be specially created).
The tests are carried out by the test laboratory (such as our partner dB Vib).
Once your vibration test measurements have been carried out, we then analyze the results.
If necessary, we recalibrate the model for wider use (reinforcement tests, modification of input stresses…) until your tests provide you with reliable data to reduce your product development risks.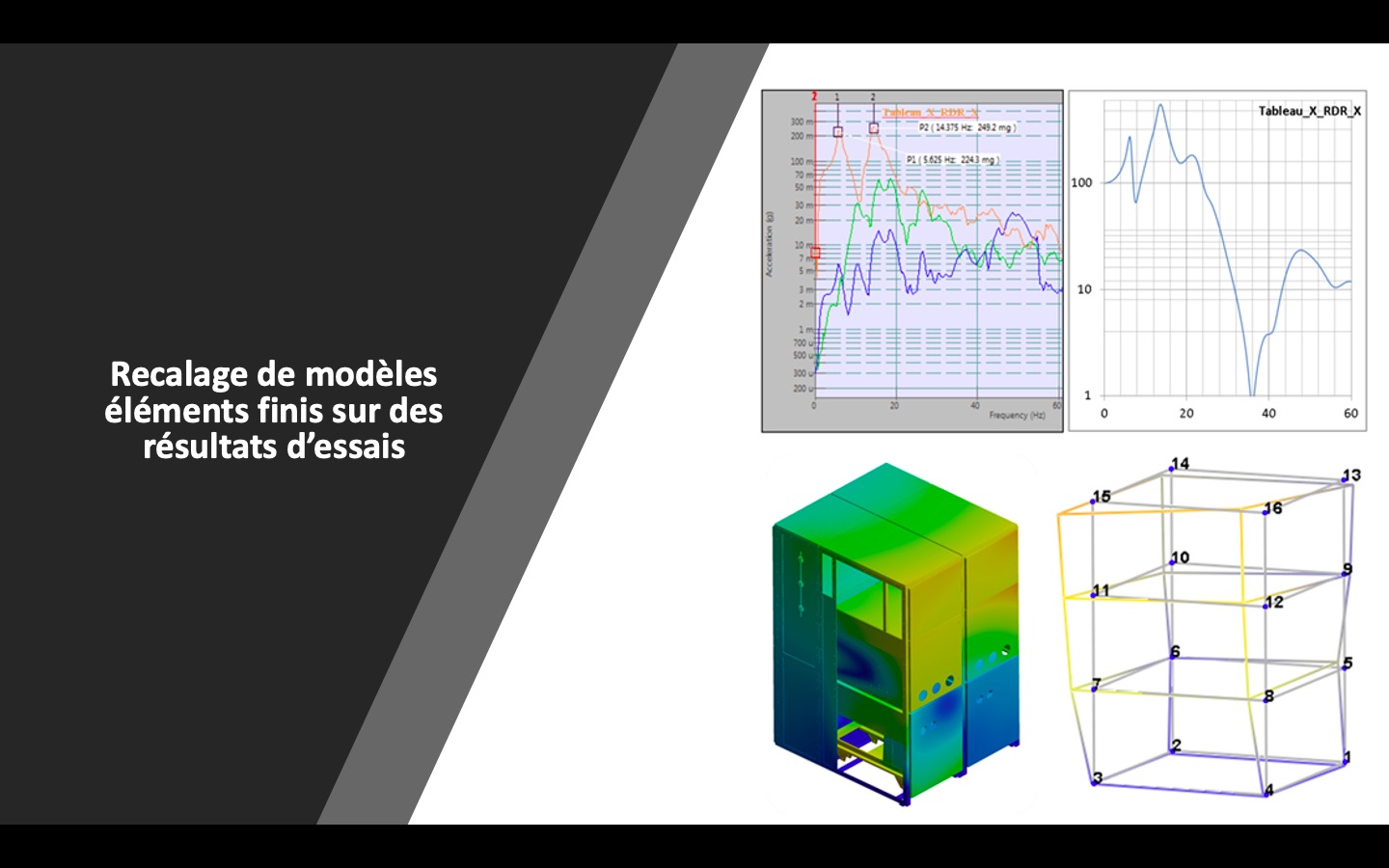 Inclusive service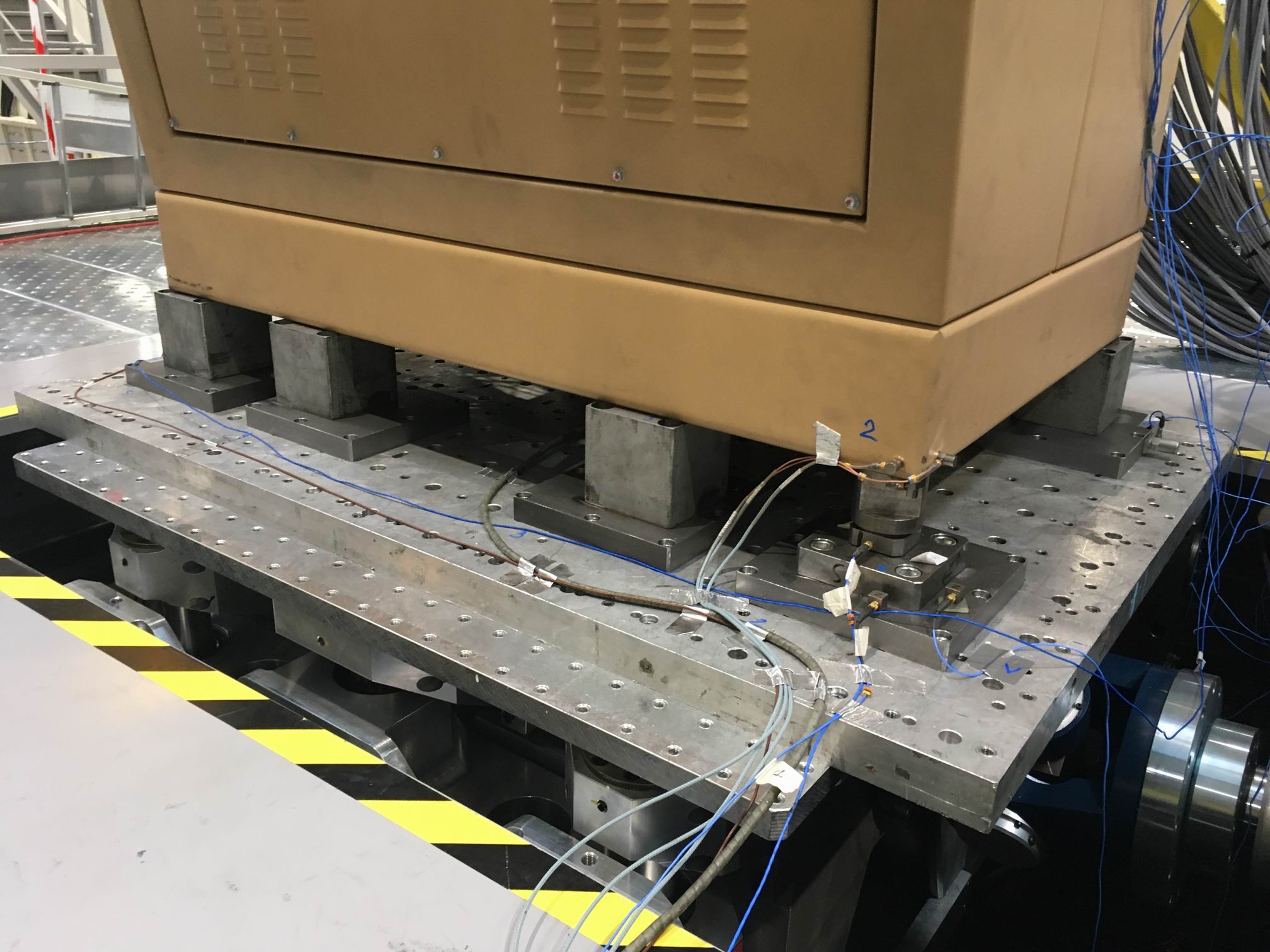 We are present throughout the test phase to verify that our specifications and instrumentation recommendations are respected. For your comfort or because your time is precious, our Phimechanics can manage all your test campaigns from A to Z.
Some examples of vibration test specifications and monitoring
We work with the R&D departments of the industries. As an example of recent applications of our offer in vibration test specification and monitoring, we can mention:
Nuclear, for stress measurements at equipment anchorages during seismic qualification tests, with the aim of securing safety-critical equipment installations,
On-board electronics, for the derisking of vibration tests for the validation of an on-board electronic box on heavy goods vehicles, while optimizing material costs and product reliability,
Public lighting, to evaluate the reliability and longevity of urban luminaires subjected to traffic vibrations,
Automotive, for the characterization of rolling vibrations and the contribution of simulation to improve the mechanical resistance of chassis under development…
You have a project ?
Please contact us for all requests concerning your various projects. The Phimeca team will analyse your needs and come back to you with the necessary support.