Avoid over-sizing
The Eurocode 7 (foundations) does not consider the risk level of the structure which leads to incoherent sizing in comparison with the superstructure. Thus, some foundations possess a probability of failure a hundred times lower than the consequence classes identified by the European norm.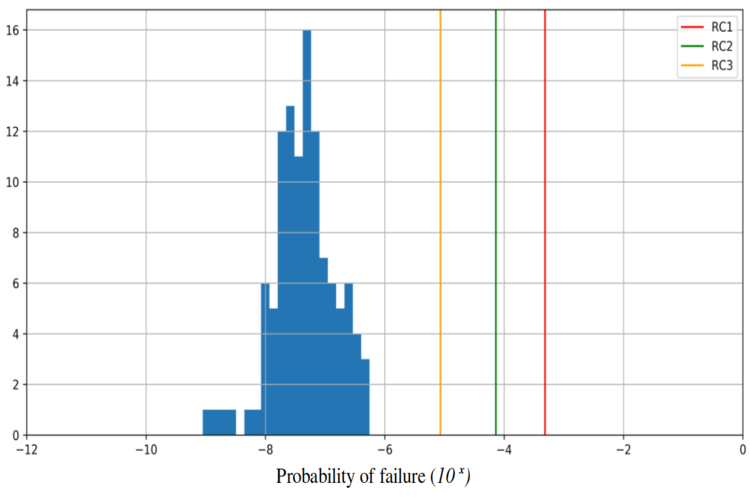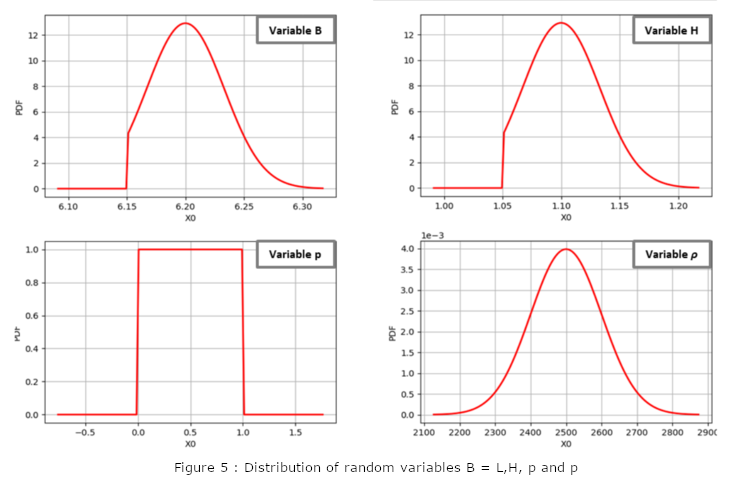 Modelling the random
The different parameters defining the wind force and the real structures geometry are subject to uncertainties: their variations are realistically translated in the probability distributions that each one of these variables follow.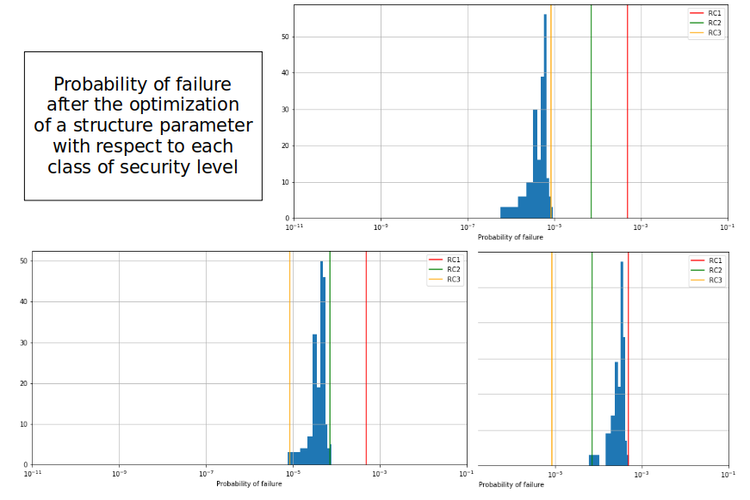 Optimization
The modelling with uncertainties makes it possible to simulate the real risks in order to finely respond to the different requirements. By adjusting the geometric parameters, the gain is shown in the reduction of the structure total mass.