Working and Reflection Group (WGR)
Sylvain GIRARD and Thierry YALAMAS are pleased to invite you to the first virtual workshop 2021 of the Working and Reflection Group (WGR) "Uncertainties and Industries" of the Institute for Risk Management (IMdR), which will be held on February 25 at 10 am on Teams. Two 20-30 minutes presentations on the topic of "Numerical Experiments with Dynamic Models" will serve as a starting point for a discussion on the subject.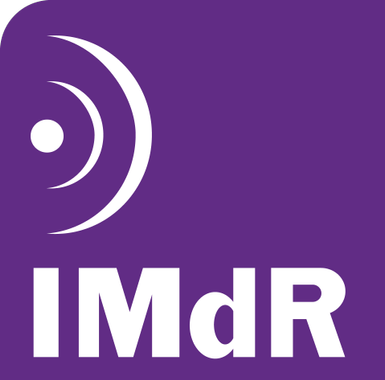 Program
We will have the chance to welcome Marine Marcilhac and Guillaume Kioseyian, researchers at the Institut de Radioprotection et de Sûreté Nucléaire (IRSN), as well as Álvaro Rollón De Pinedo, PhD student at EDF R&D.
Machine Learning for Risk Ranking Automation in IRSN Level 2 PSA
Guillaume Kioseyian, Marine Marcilhac IRSN/PSN-RES/SCEPS/BEPAM.
Level 2 PSA producing more and more output data, IRSN has been developing computing tools since 2017 to perform effective post-treatments and to provide in-depth analysis.
These tools have allowed the automation of numerous steps in the post-treatment of release categories generated by the accident progression event tree. The L2 PSA post-treatment is a crucial part to determine and analyse the risk ranking, and consequently to identify critical severe accident scenarios. The analysis of these specific accidental sequences points out the safety improvements to bring about, such as addition or modification of procedures or safety devices.
The toolbox developed has been recently completed with a Machine Learning algorithm-based-tool, using Regression Trees method. Thus, for future L2 PSA, a fully automated post-treatment of release categories is available, and the Farmer diagram can be automatically generated for each risk metric.
The results obtained with this new method are very satisfactory since the risk ranking automatically obtained is similar to that obtained manually. Moreover, the calculation time for this automatic grouping is about fifteen minutes whereas it is about eight days when done manually.
This application paves the way for other automations or process improvements of L2 PSA with the use of Machine Learning approaches.
Keywords: Machine Learning, L2 PSA, risk ranking, severe accident, radiological consequences.
A new functional outlier detection method for accidental transient analysis
Álvaro Rollón De Pinedo EDF R&D
IMdR's Working Group  "Uncertainties and Industries"
Created in 2002, thanks to the support of 14 major industrial groups, the IMdR is an association whose mission is to help companies and public organizations adopt a preventive approach to risks in order to correctly identify, evaluate, quantify, prioritize, control and manage the feared occurrences. For more details, please visit IMdR.
IMdR offers its members 25 meeting and exchange places: the Working Groups. The "Uncertainties & Industries" working group develops tools and reflections on the control of uncertainties to optimize the performance, reliability and safety of industrial systems:
https://www.imdr.eu/offres/gestion/actus_818_34384-1/incertitudes-industries.html.